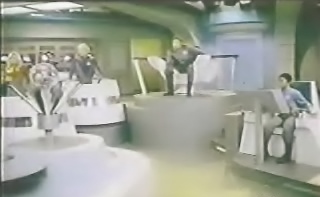 The command deck is the master control center for the NSEA Protector. All flight, propulsion, weapons, and life-support functions are managed. 
Technology
Edit
The Protectors command deck features;
Hyperdigital Cyberdata systems for all control stations
Holographic image screens
Food and Bevrage
Edit
The command deck also features an advanced digital cappuccino machine.